The "Difference Set Strategy"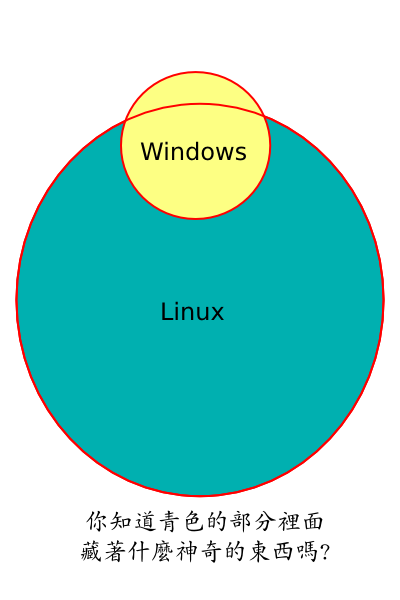 What I have learned from Free Software advocacy:
Fighting with non-FS directly is hard;
Let's focus on the difference set:
What FS can easily do whereas non-FS cannot
intersection (difficult): office, graphics, music, ...
difference (easy): Live CD, Live USB, DRBL, ...
Strengths of Free Culture
What common strengths are shared by free software, open content, etc.?
Highly profitable business model? Probably not (too many).
Low cost.
Easily multiplied. Two implications:

Suitable for "marketing/advertizing" needs.
Most perceivable by business who have to distribute conten/information to their customers (not selling it, but as part of their business cost).

Remix.
The Big Picture (II)
Motivations for business donations? Public perception in general, plus
Bottomline: health insurance business => a wikibook on the health subject
Bottomline: tourism businesses => wiktionary
Profit: environment-friendly electronics manufacturer => green electronics purchasing policies
(Well known strategies for donation petition) The point: the marketing aspect and the amplifying effect